Imagine it's August of 2011. Now imagine you just asked me, a Metro Phoenix realtor, for my projections regarding home prices in our local real estate market for the upcoming summer of 2012. Now pretend I just pulled out my crystal ball, dusted it off, and boldly predicted a $23 per square foot increase in prices to begin the next summer. I also said you would be able to sell your house very quickly, even with no equity.
You may very well have said "Ron, peyote is a psychedelic drug native to Texas and Mexico. Are you having it imported to Arizona, and how much are you on right now?" Check here: Phoenix Housing Tracker Price Per square Foot.
This is a much more favorable time if you are considering selling your house. The chances of selling your home quickly in the Phoenix area are very good, and you may actually make some money in today's market. Home prices were at $79 per square foot in August 2011. After closing out the month of May (9 months later) home prices across the entire Arizona regional MLS are $102 per square foot. This is the 1st time home prices (on the average) have been over $100 per square foot since December 2008.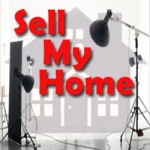 In practical terms a 2,000 square foot home would be worth $46,000 more than it was 9 months ago (2,000 SF multiplied by $23 = $46,000). People may even begin to have equity in their homes again. This has happened because of low inventory and bidding wars. Read more here: 47 Offers for a Bank Home Foreclosure in Phoenix.   Additionally, demand for homes has averaged 8,589 sales per month from March-May with the most recent month of May having 8,425 home sales. Get that information here: Phoenix Home Sales and Housing Tracker.
$102 per square foot is the average across the entire Phoenix MLS. Here's a look at 10 popular cities and how they rank:
Scottsdale-$158
Ahwatukee-$118
Chandler-$105
Tempe-$104
Gilbert-$97
Phoenix-$92
Mesa-$87
Queen Creek-$77
Glendale-$73
Town of Maricopa-$54
Every one of the above cities has an inventory turnover of less than 1 month (with the exception of Scottsdale that has 2.1 months of inventory on hand). 9 months ago those same cities were turning inventory every 1.5 – 2.0 months.
Averages aside, prices can vary considerably from subdivision to subdivision and from city to city (as seen above). Contact us for a free market analysis if you are seriously considering selling your house.  We have a great marketing program to help you sell your house quickly in Phoenix and maximize your profit. See here for details: Sell my Phoenix area home