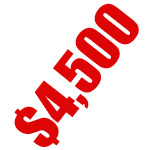 This article covers a foreclosure prevention program announced by the Arizona Department of Housing in late summer of 2011. Find out if you can qualify for the program and take advantage of this financial assistance.
SHORT SALE ASSISTANCE OVERVIEW
SHORT SALE ASSISTANCE BENEFITS
SHORT SALE ASSISTANCE OVERVIEW
The Arizona Department of Housing  (ADOH) has over $250 million foreclosure prevention funds it has not been able to spend. The money was originally allotted to principal-reduction loan modifications in an effort to help those people who said "please help me save my house from foreclosure." The program was considered a failure because lenders were not approving loan modifications. The following is quoted from an azcentral.com article dated September 1, 2011 by Catherine Reagor:
The Arizona housing agency has been able to persuade lenders only to match their principal reductions to modify six loans, so far. The program was launched a year ago, and Trailor (Housing Director Michael Trailor) said as many as 30,000 Arizona homeowners should qualify.
He said the miserable results, because of lender's reluctance to cut principal and Fannie Mae and Freddie Mac's policy not to reduce loan amounts, have been a frustrating and time-wasting effort for his agency during the past year.
ADOH is now willing to spend that money helping homeowners short sale their homes. Fnd out if you qualify by reading the information we presented below.
SHORT SALE ASSISTANCE BENEFITS
Maximum of $4500 in transition assistance paid to the consumer.
Maximum of 3% of the sales price for buyers closing costs paid on behalf of the seller.
Maximum of $5000 paid for a second mortgage settlement if the mortgage balance(s) are greater than 120% of the subject property's fair market value.
WHO'S ELIGIBLE
Program assistance commitment must predate the fully executed purchase and sale agreement.
Maximum first mortgage amount of $729,750 (must be a conforming government sponsored entities loan). (Applies only to loan modifications.)
Family may have not used their home for a "cash out" refinancing, most commonly known as a home equity line of credit. The family may still be eligible if the home equity line of credit was used only as purchase money for the home.
Families with income no greater than 120% of the average median income for the county of residence.
Families who have experienced a household reduction in income since financing the home either through underemployment, illness, death or divorce.
Families who occupy the house as a primary residence (no investment or second home properties allowed). Included are single-family residences, 1 to 4 unit dwellings, condos, and townhomes.
Family allowed to be current on their mortgage as long as they do not have more than 3 months principal, interests, taxes, and insurance (PITI) in liquid assets. Otherwise, they must be 2 payments past due.
Consumer must be no less than 60 days from the Trustee Sale date unless they have an agreement with the loan servicer in advance.
MAXIMUM INCOME TABLE
County
Household Size
1
2
3
4
5
6
7
8

Maricopa

$55,050

$62,925

$70,800

$78,600

$84,900

$91,200

$97,500

$103,800

Pinal

$55,050

$62,925

$70,800

$78,600

$84,900

$91,200

$97,500

$103,800
SHORT SALE ASSISTANCE PROCESS
We have created this resource to help you understand Short Sale Assistance Program. You may read about the process overview and take the department's self-assessment survey by clicking on the ADOH logo below: