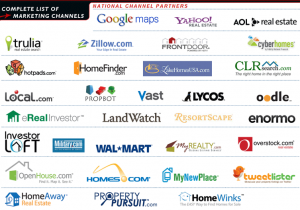 We are one of a few Phoenix MLS real estate brokerages to offer this expanded syndication of your listing to over 30 other sites. Exposure is VERY important when you are selling your home.
ListHub is the nation's premier network for listing asset management for the Phoenix MLS. ListHub provides a platform for Phoenix MLS real estate brokers to manage their most important asset – THEIR LISTINGS – in today's most important marketplace – THE INTERNET.
ListHub is the broadest, most widely adopted network for listing distribution, and works in concert with the Phoenix MLS, franchises, and core real estate technologies to bring real estate brokerage firms a single dashboard for controlling their online marketing strategy. ListHub brings realty firms in the Phoenix MLS a comprehensive system for maximizing listing exposure while providing brokers and agents with all of the control, reports, analytics, and marketing tools necessary for driving an effective online advertising program in the Phoenix MLS.