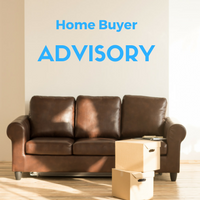 The Arizona Home Buyer Advisory has been around for many years. It's a useful tool provided by the Arizona Association of REALTORS® designed to make the purchase of real property as smooth as possible. We always share it with our home buying clients to make sure they understand home inspection issues relevant to a purchase. 
Some of the more common issues that a buyer may decide to investigate or verify concerning a property purchase are summarized in the Arizona Home Buyer Advisory:
1. Common documents a buyer should review;
2. Physical conditions in the property the buyer should investigate; and
3. Conditions affecting the surrounding area that the buyer should investigate.
Here's a look at the entire Home Buyer Advisory complete with active links.
Also have a look at our homebuyers page.
The Arizona Association of REALTORS® has released a revised Arizona Home Buyer Advisory with an effective date of April 2017. In addition to updated links, the following five substantive revisions have been made:
Homeowners Association (HOA) Governing Documents. See Page 4, #6. In 2016, the Arizona legislature passed legislation moving the Homeowners Association Dispute Process from the Arizona Department of Fire, Building and Life Safety to the Arizona Department of Real Estate (ADRE). Accordingly, HOA complaints are now filed with ADRE, which then refers cases to the Office of Administrative Hearings as may be appropriate. The Buyer Advisory has been revised to reflect this change. 
Foreign Investment in Real Property Tax Act. See Page 5, #17. Previously, the Arizona Home Buyer Advisory explained that FIRPTA may impact the transaction if the legal owners of the property are foreign persons or non-resident aliens. However, the Internal Revenue Service defines the term "Foreign Person" to include non-resident aliens. For this reason, the two terms were duplicative and the revised Arizona Home Buyer Advisory now makes reference only to "Foreign Persons."
Interior Environmental Concerns. See page 8, #17. What was previously referred to as "Chinese Drywall" is now commonly known throughout the industry as "Imported Drywall." The Buyer Advisory was therefore revised to use this broader term. Additionally, language was added explaining health issues residents may experience as a result of imported drywall.
Flood Insurance/Flood Plain Status. See page 9, #15. A flood elevation survey is an important tool that determines a building's elevation. In turn, a flood elevation certificate is a document that ensures that a building meets FEMA's minimum elevation requirements. Because this survey and certificate may help determine a property's insurability and premium rate, language addressing these items has been added to the Arizona Home Buyer Advisory.
Wire Fraud. See page 12. Wire transfer fraud is on the rise in Arizona and across the entire country. Because fraudulent wiring instructions conveyed to a buyer can result in the loss of substantial amounts of money, language has been added to the Arizona Home Buyer Advisory warning of this scheme to defraud.
This article was reprinted from a public source: the Arizona Association of Realtors website.