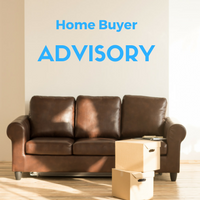 The Arizona Home Buyer Advisory has been around for many years. It's a useful tool provided by the Arizona Association of REALTORS® designed to make the purchase of real property as smooth as possible. We always share it with our home buying clients to make sure they understand home inspection issues relevant to a purchase. 

Some of the more common issues that a buyer may decide to investigate or verify concerning a property purchase are summarized in the Arizona Home Buyer Advisory:
1. Common documents a buyer should review;
2. Physical conditions in the property the buyer should investigate; and
3. Conditions affecting the surrounding area that the buyer should investigate.
Here's a look at the entire Home Buyer Advisory complete with active links.
Also have a look at our homebuyers page.
The Arizona home buyer advisory is designed to assist home buyers in meeting their obligation to satisfy themselves about the condition and desirability of property they are interested in purchasing. Common issues home buyers often decide to investigate or verify (in addition to air conditioners, roofs, plumbing, and electrical) are summarized in this Advisory. In addition to investigating or verifying these common issues, the buyer should tell the licensee with whom they are working about any special concerns or issues the buyer may have regarding the condition of the property or surrounding area. Such special concerns may not be addressed in this Advisory.
Sample items in the Arizona home buyer advisory:
Professional Home Inspections
Pest and Dry Rot Inspection
Defective Products and Materials
Repairs and Remodels
Homebuyer Protection Act
Sewer and Septic Systems Wells
Underground Oil Storage Tanks
Environmental Hazards
Mold
Smoke Alarms
Carbon Monoxide Alarms
Deaths, Crimes, and External Conditions
Neighborhoods
Radon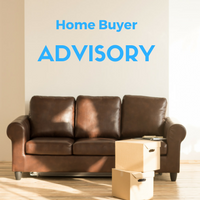 Document Inspection and Investigation
MLS Information
Seller's Property Disclosure Statement
Purchase Contract
Financing
Title Report and Commitment
Homeowners' Insurance
Flood Insurance Disclosure
Home Warranties
Square Footage and Acreage
Homeowners' Association Documents, Covenants, Conditions, and Restrictions
Lead-Based Paint Disclosure Form
More on the Arizona Buyer Advisory