Go directly to  contact form or call/text us at 602-300-0374.
Ron Wilczek is the Designated Broker, license #BR518431000, and a Metro Phoenix Real Estate Agent. Metro Phoenix Homes is a Real Estate Company under license #LC632875000.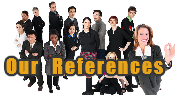 We've helped people like you buy and sell over 350+ homes. Our combined experience will help you avoid problems, get a great deal, and enjoy the process from start to finish as we keep you informed every step of the way. Our clients include everyone from first-time home buyers through professional investors.
Trust your family's assets to Phoenix Area Realtors who have YOUR best interests in mind at every moment. Ron, Kristina, and Matt will promise you:
* Respect and patience
* Listening to what you say and a focus on Your needs
* A marketing plan with quick action and results
* Knowledge and professionalism
* A sense of urgency for your needs with immediate attention and quick follow-up
* Great negotiation skills
* Honest communication
* An enjoyable experience, even…fun!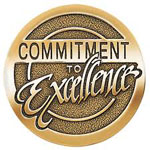 That's what Ron, Kristina, and Matt deliver! And they will deliver it with personal attention and superior service. You will always be able to reach Ron, Matt, and Kristina Keller-Wilczek when it's important! They will be your personal guides during this exciting time in your life.

Contact Ron, Matt, and Kristina Keller-Wilczek today and put them to work for you!
MetroPhoenixHomes.com versus ValleyWideHomes.com
You may have noticed the two names and two website domains (URL's). Let us clear that up for you.
MetroPhoenixHomes.com is our company name and marketing URL since 2009 and ValleyWideHomes.com remains the established real estate site since 2002.
Ron began his real estate career in 1999 and started his 1st real estate website in 2002. The website was named ValleyWideHomes.com because Ron was very familiar with the Greater Phoenix Area (aka: Valley of the Sun) and offered his services in creative financing to home buyers and sellers valleywide. ValleyWideHomes.com became popular because of Ron's factual reporting on the Phoenix Housing Market.
In 2009 Ron formed his own real estate company after 10 years working with several smaller and one large real estate company. Unfortunately, the business name Valley Wide Homes LLC was already taken by another local company. Ron sought the next best available company name, keeping true to his desire to help people regardless of geography. Metro Phoenix Homes LLC was chosen and is the name of the real estate company of which Ron is the broker and Kristina is the co-owner. They also own the website MetroPhoenixHomes.com, which points directly to this site.