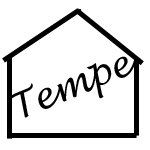 All MLS property listings are available to view on our new Tempe Real Estate search page. You'll find all property types from single family residential homes to townhomes to lake front condos.  View studio and one bedroom houses up through 10+ bedroom houses. We have also included gated communities and property with golf course lots on our  listings page.
Our Real Estate office is located in Tempe and that's also where I live. Homes for sale in Tempe AZ (view the page here) are one of my specialties and I've have created a brand new section of our blog titled "Homes for Sale in Tempe AZ." Because of the scope of information provided it is one of the most comprehensive places on the web to search for Tempe Homes.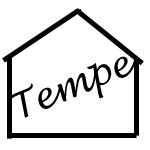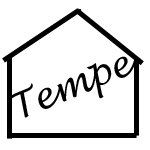 Customers will also be able to access school information from GreatSchools.net and one of the most sophisticated crime statistics tools I've ever seen from RaidsOnLine.com. We've included these extras to make your home hunting experience as easy and pleasurable as possible. We offer these tools as a way to help all home buyers searching for homes for sale in Tempe AZ.
Be sure to try our map search feature with a direct feed from the Arizona Regional MLS (not one of those look-a-likes) embedded in the page that gives a great visual perspective of all properties. It takes you directly to Tempe and all homes for sale in Tempe AZ. Take it for a spin.
Homes for sale in Tempe AZ has options that are designed for our customers . You'll have a choice of searching homes for sale in Tempe AZ by a total of six price ranges, 4 specialty groups, and 5 of the most popular subdivisions in Tempe. The specialty groups consist of:
Golf Course Homes Tempe AZ
Gated Communities in Tempe AZ
Tempe Waterfront Condos and Homes
Condos for Sale in Tempe AZ
and the 5 subdivisions of homes for sale in Tempe AZ include:
Warner Ranch
The Lakes
Alta Mira
Shalimar
Broadmor
I also created this new logo with a graphic creation tool I own.

Homes for sale in Tempe AZ
As real estate experts who live, work, and play in Tempe we encourage you to visit our new pages for homes for sale in Tempe AZ and give us a try. I've been a Realtor since 1999 and specialize in residential resale and new homes, mutli-family housing, first-time home buyers, and investors. We helped our largest investor purchase over 100 homes between 2010-2012 and are experienced in using sophisticated ROI analyzing spreadsheets. Give us a call today at 480-445-9480 and let's discuss your real estate goals.