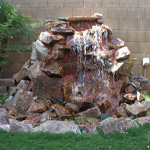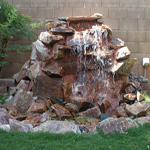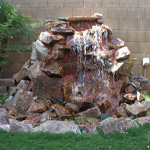 As realtors serving Mesa Arizona we are proud to present this beautifully done 4 bedroom, 2.5 bathroom home for sale in Mesa, AZ 85212 in Mesquite Canyon
Let the pictures do the talking for this East Mesa home near Superstition Springs Mall. Gorgeous grassy front and rear landscaping with mature trees and waterfall. Upgraded front door and interior lighting. Jets in master tub. Wood faux window treatments,wallpaper, and custom paint. Home does need some work to include flooring.
$170,000 @ $79 per square foot
2,161 square feet built in 1999
4 bedrooms, 2.5 bathrooms, 2 car garage
Beautiful backyard with mature trees and waterfall
tile floors in laundry and bathrooms
NORMAL SALE (not a foreclosure or short sale)
Sample Pictures:
Phoenix Housing Tracker statistics and market conditions
Sell my house quickly with no equity in Phoenix
This 4 bedroom, 2.5 bathroom home in Mesa, AZ 85212 and located in Mesquite Canyon is priced at $79 per square foot, just slightly below at the local average as seen below:
Information on the area:
According to the city website, Mesa is the third-largest city in Arizona and the nation's 38th-largest city. The City provides the advantages of a thriving metropolis while maintaining the feel of a suburban environment.
Just 15 miles east of Phoenix, Mesa covers 132 square miles.
With dynamic recreational, educational and business environments, Mesa enjoys the best in a variety of amenities including parks within easy walking distance from home, a variety of sports facilities that cater to athletes young and old, highly rated golf courses for every skill level, a diversity of special events and community festivals, and Mesa's ever-popular Chicago Cubs Spring Training baseball.
FACTS:
Mesa Public Schools is the
largest district in Arizona
and the 39th largest in the
nation, serving 73,000
students in kindergarten
through high school.
The district has 58
elementaries, 13 junior
highs, seven high schools
and nine focus schools.
11,000 full- and parttime
employees.
For more information, contact
Mesa Public Schools,
63 E. Main St., No. 101, Mesa,
(480) 472-0000
Call or email us to see this 4 bedroom, 2.5 bathroom home for sale in Mesa, AZ 85212 in Mesquite Canyon