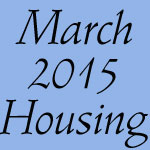 Metro Phoenix Home Sales soared in March 2015. 7,882 properties closed escrow last month. That's a 34% increase from the 5,874 house sales in February 2015. It's also a 16.8% year-over-year increase from March 2014. This is excellent news for sellers who hoped for strong sales during the spring selling season. Let's be clear: 7,882 sales did not set any records, but it's the most home sales since June 2013.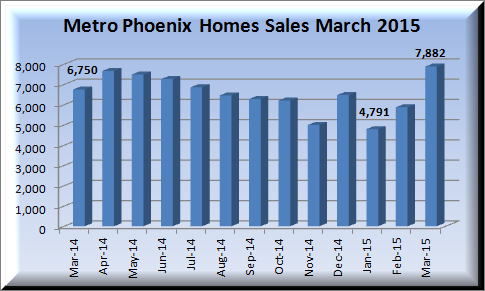 Here is a comparison of Metro Phoenix home sales by the number of bedrooms. Three bedroom homes remain the most popular:
| | | |
| --- | --- | --- |
| 1 bedroom | 208 | 2.6% |
| 2 bedrooms | 1,701 | 21.6% |
| 3 bedrooms | 3,366 | 42.7% |
| 4 bedrooms | 2,038 | 25.9% |
| 5+  bedrooms | 569 | 7.2% |
Metro Phoenix home sales were good. However, a decrease in properties for sale on the Phoenix MLS has created more of a seller's market. Note that, as sales are going up, inventory is going down. Buyers are facing the prospect of prices increasing if these conditions prevail for a few more months.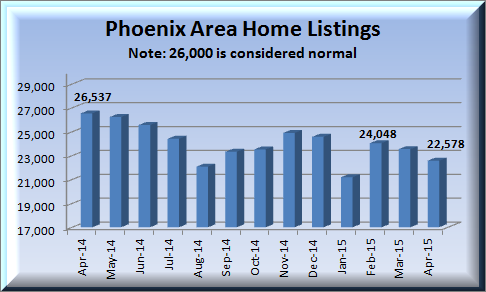 The Cromford Market Index® provides a good visualization of the current seller's market. Remember, anything over 100 indicates a seller's market and anything under 100 indicates a buyer's market. If you've been thinking about selling your home — NOW IS THE TIME!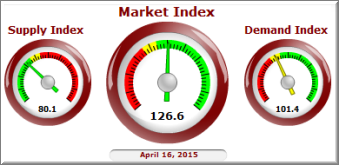 Click here for a market evaluation of your Phoenix area home.
Click here to see previous Housing Reports.
Metro Phoenix Home Sales: Pricing
You would imagine prices going up in a seller's market. That is what's happening, though not too speedily. This chart may look a bit dramatic until you consider the scale. It starts at $123 per square foot and goes to $133 per square foot. The average over this 13 month period is $129. In other words, the price per square foot has not deviated more than plus or minus $3 per square foot over the last 13 months. However, the trend is definitely upward.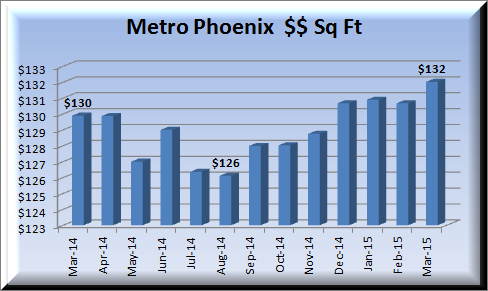 Here's a list of the cities experiencing the biggest changes in the Cromford Market Index®. It's notable that Glendale and Avondale are the biggest seller's market in the Valley at this time. Tempe and Mesa are not that far behind.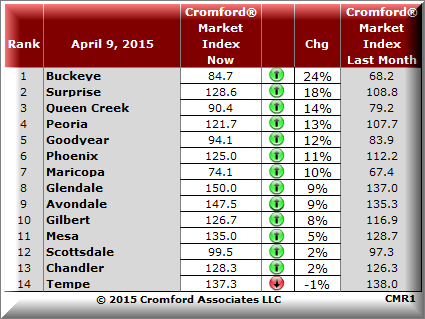 Want to talk about Metro Phoenix home sales? Call us at 480-445-9480.