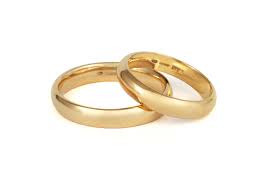 By Dan Green, August 2014
Non-Married Home Buyers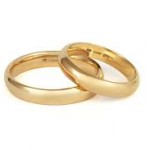 According to the National Association of REALTORS®, 25% of primary home buyers are single. Some of these non-married home buyers, statistics show, buy homes jointly with other non-married buyers such as boyfriends, girlfriends or partners. Here's some home buying help.
If you're a non-married, joint home buyer, though, before signing at your closing, you'll want to protect your interests.
Different from married home buyers, non-married home buyers get almost no estate-planning protection on the state or federal level which can be, at minimum, an inconvenience and, at worst, result in foreclosure.
Non-Married Home Buyers Should Seek Professional Advice
The video clip referenced above is from 2007 but remains relevant today. It's a four-minute breakdown which covers the risks of buying a home with a partner, and the various ways by which joint, non-married home buyers can seek protection.
The process starts with an experienced real estate attorney.
The reason you're seeking an attorney is because, at minimum, the following two documents should be drafted for signatures. They are :
Cohabitation Agreement
Property Agreement
The Cohabitation Agreement is a document which describes each person's financial obligation to the home. It should include details on which party is responsible for payment of the mortgage, real estate taxes and insurance; the down payment made on the mortgage; and necessary repairs.
It will also describe the disposition of the home in the event of a break-up or death of one party which, unfortunately, can happen.
The second document, the Property Agreement, describes the physical property which you may accumulate while living together, and its disposition if one or both parties decide to move out.
A well-drafted Property Agreement will address furniture, appliances, plus other items brought into the joint household, and any items accumulated during the period of co-habitation.
It's permissible to have a single real estate attorney represent both non-married home buyers but, for maximum protection, it's advised that both buyers hire counsel separately. This will add additional costs but will be worth the money paid in the event of catastrophe or break-up.
Also, remember that search engines cannot substitute for a real, live attorney. There are plenty of "cheap legal documents" available online but do-it-yourself lawyering won't always hold up in court — especially in places where egregious errors or omissions have been made.
It's preferable to spend a few hundred dollars on adequate legal protection as compared to the costs of fighting a courtroom battle or foreclosure.
Furthermore, a proper agreement will help keep the home out of probate in the event of a death of one or both parties.
Original articleon non-married home buyers found here:
themortgagereports.com/14622/legal-protection-mortgage-rates-boyfriend-girlfriend-partner-fiance