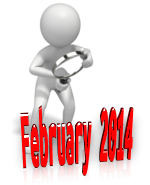 Here's the Phoenix real estate market report for the recently completed month of February 2014. Buyers are now favored over sellers and even the doubters are beginning to believe.
Phoenix Real Estate Market Listings
February began with 25,619 active listings in the MLS and ended with 26,618, or an increase of 999 active listings. Before the boom and crash years those listing numbers were the normal counts for the Phoenix real estate market. Essentially inventory has returned to normal. Additionally, listings are up 55% from 12 months ago. 12 months ago we were in a strong seller's market. Click here to see all Phoenix MLS listings.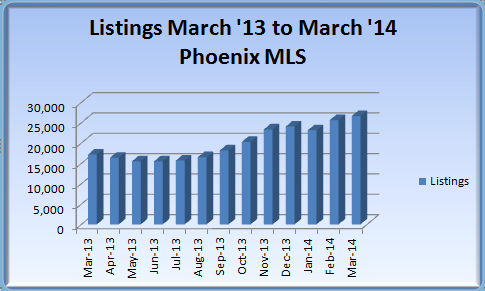 Sales: Normal and Foreclosure
The Phoenix real estate market had 5,522 residential home sales in February 2014. That's up almost 15% from 4,835 in January 2014 but down 17% from 6,650 sales in February 2013. This is the time of year when home sales normally begin to escalate in the Phoenix real estate market. An encouraging sign is a 13% increase in pending sales from last month. REO and short sales continue to play an ever decreasing role representing only 13.7% of all sales. That's the lowest percentage since December 2007. See those numbers here: Normal and Foreclosure Sales.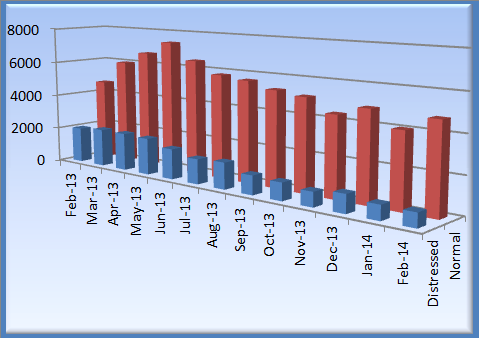 Last month we speculated on reasons for lower buyer demand (Phoenix housing Trends). Here's another potential reason: baby boomers are becoming less important to the market and millennials are replacing baby boomers as home buyers. Millennials generally have dramatically higher student loans and loan payments which affects their ability to qualify for home loans. Factor in reports that say 11% of student loans are seriously delinquent and affecting credit scores. Other reports say that millennials tend to have less money in savings accounts.
Price in the Phoenix Real Estate Market
Price per square foot in the Phoenix real estate market continues to increase. The average in February 2014 was $127, up from $125 in January. See the complete trend analysis here: Phoenix Sales Prices.
In a buyer's market prices tend to fall. However, it takes quite some time when we are not facing an excess of distressed properties, which we are not. Pre-foreclosures are low and pending foreclosures are continuing to trend lower.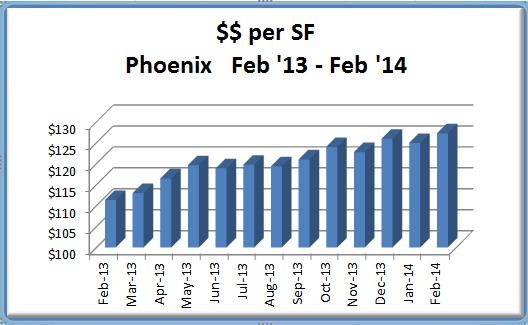 Days on Market
Decreased demand for homes has another side effect: the average days on market for the Phoenix real estate market was 86 days for sales in February 2014. While that number is not horrible it's quite a bit higher than the previous 18 month average of 68 days. In February normal sales averaged 82 days, REO sales 94 days, and short sales 141 days.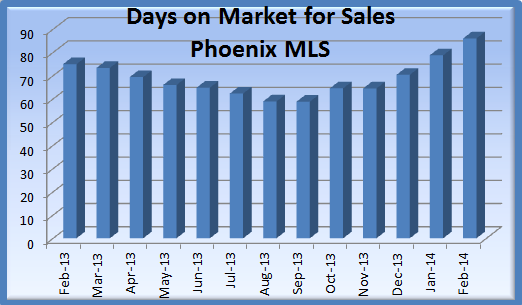 The Phoenix real estate market begins 2014 in a buyers market.