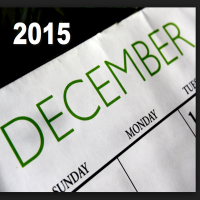 The results of our Phoenix Real Estate Market Update are in for December 2015.
Home Sales
Home sales spiked in December 2015. That's due, in part, because some sales that should have closed in November were delayed into December because of changes in lending rules.
6,753 residential home sales were recorded in December 2015, up approximately 4% from last December. Sales numbers include single-family homes, patio homes, townhomes, condominiums, and manufactured homes. The graph makes it clear home sales in 2015 exceeded those in 2014 in every month except January. This is a good sign for the real estate industry as well as our local economy. The graph also shows the highest and lowest sales in each year.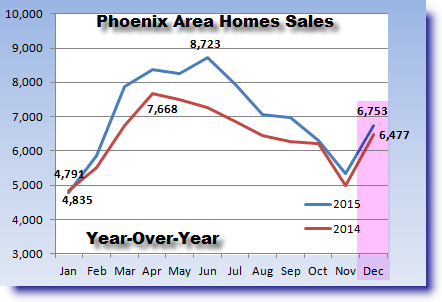 Phoenix MLS
Our Phoenix real estate market update reports active MLS listings were 20,092 to begin January 2016. This was a drop of 1,400 from December to January 2016. More people decided to enjoy the holidays rather than put their homes on the market. 2015 is portrayed by the blue line. It's quite obvious there were far fewer homes for sale in 2015. This was a major factor in 2015 being a home sellers market. Home buyers had fewer choices. Keep in mind that the normal number of Phoenix MLS listings for our area is 26,000 (indicated by the dotted line).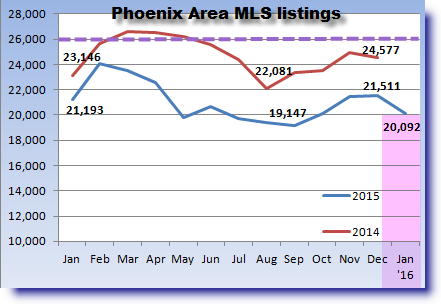 Days on Market
The average time to sale in December 2015 was 77 days for "normal sales" and 160 days for "short sales." Obviously, the name short sale has nothing to do the time it takes to close the sale. It took 12.5% less time to sell a home in December than it did in January. Some of the extra time it took to close a sale in December was due to changes in lending laws.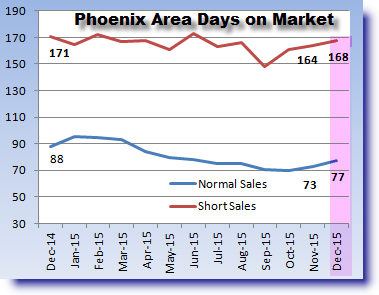 Home Pricing
Our Phoenix real estate market update reflects a $7, higher price per square foot than last year, or a 5.3% increase. Many people would say this is nothing more than normal appreciation over time. That would essentially be correct as the market has stabilized in the last few years. You are doing okay if you're holding real estate as an investment as long as your expenses increased by less than 5.3%.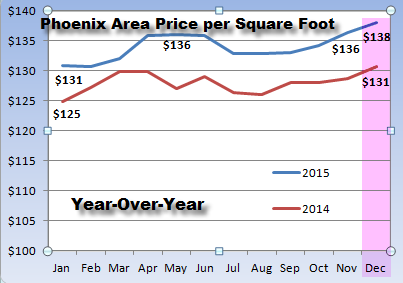 New Homes in Our Phoenix Real Estate Market Update
According to the number of deeds processed by Maricopa County, a total of 1,280 new home sales were recorded (single family and condos) in December 2015 . That's up 45% from December 2014. It is also the highest monthly total since October 2008.
New homes accounted for 16% of the overall closings in Metro Phoenix, up from 12% in December 2014. Two things to be aware about regarding this number:
Only a small portion of new homes are actually sold on the MLS. Therefore, total home sales around Phoenix are always higher than those reported just in the Phoenix MLS.
New homes are more expensive then resale homes. That contributes to a slightly higher price per square foot.