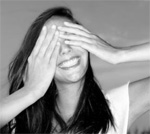 You missed that property listing! No worries, there are plenty more. Our MLS portal is updated hourly. Every property listing in the Phoenix area MLS can be found within our MLS search.
Our Phoenix MLS search covers all of Maricopa County and Pinal County. Looking for homes in Tempe, Scottsdale, Mesa, Chandler, and more?
You can find single family homes, townhomes, condominiums or condos, patio homes, manufactured homes, rentals, and land.
We want to be considered your 1 source stop for all your real estate needs. You can even find multi-family properties. That includes duplexes, triplexes, four plexes, and a variety of apartments.
Our website can also be used to find distressed  property listings. That includes properties in pre-foreclosure, shorts sales, and bank owned properties. As your Phoenix area realtors we wanted to help you pinpoint this specific set of homes for sale. You will be able to zero in on Phoenix foreclosures from Avondale – Tempe.
As Greater Phoenix Realtors our experience is not limited to just resale homes. We have been working with new home builders since 1999. We can represent you throughout the entire home buying and building process. Kristina's 30 years experience in home interior design can be particularly useful in all details associated with building a new house from the ground up.
You can search the Phoenix real estate market by home builders, locations, home features, and housing prices.
Recommend this to all your friends. We love referrals!