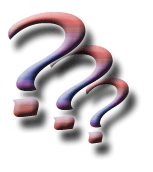 Home buying help: Check Your Sources. The real estate market is rebounding stronger everyday. Or maybe it's headed for another bubble burst.
It's a good time to buy a foreclose because they're so plentiful. Or foreclosures have dried up and are back to normal levels causing banks to sell at full retail price.
We are in a seller's market. Or we are in a buyers market.
Mortgage rates are headed up soon so you better hurry up and buy now. Or, they're going to stay close to historical lows for the next six months, one year, three years – so take your time getting your home buying act together.
The suburbs are done. You better sell that sprawling house on the tree-lined street soon! No, wait. People are fleeing the city. The 'burbs are getting hot. Raise your price – your place could go in multiple offers!
What's a buyer or seller to do when there is so much contradictory information out there? How do you know where to look, what to take as fact, who to trust?
The bottom line is, you can't believe everything you read.
What you're reading could be old data, could be an old story (even though it was presented as new and paraded around the Internet), which is kind of the problem. And it provides a good cautionary take for anyone getting ready to spend hundreds of thousands of dollars of real money on a house or risking same by selling. In today's real estate world, you want to make sure you:
Check that the articles you read and depend on for research are sourced properly and dated so you know the data is current
Double check anything you use as research with an industry expert (the "new" mantra for sites like Wikipedia: trust then verify)
Remember that fact is fact and opinion is opinion (quick – Google a few articles on the future of interest rates. Now compare and contrast.)
Do your due diligence on neighborhoods of interest; clearly, you can be steered wrong simply by clicking on the wrong link
Don't gamble on faulty intel; if it seems too good to be true, read more, ask more, look deeper
Talk to a Realtor or mortgage lender
You don't want to end up buying something that turns out to be a dud, or selling for less than you can get because Yahoo told you to.
After all, it's your money.
(The above article was written by Jaymi Naciri on Wednesday, 14 May 2014 1:48 pm for Realty Times. As a paid subscriber to Realty Times we have permission to use it. I added paragraphs 2 and 3.)
Now it's time for a little self-promotion. Experience counts, as well as honesty and integrity. We have:
Full-time real estate experience since 1999
250+ Sales
National Website Presence
1st Time Buyers – Investors
Professional Home Photography
25+ Years Interior Design/Staging
Leader in Market Conditions Reporting
120+ Years Combined Valley Residents
Numerous Recommendations/Referrals

Great Negotiators – We're in Your Corner