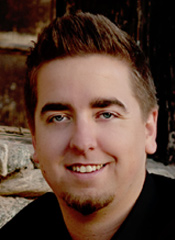 Metro Phoenix Homes Real Estate Agent since the end of 2011. He chose a career change in Real Estate to join on with his father (Ron Wilczek) and step-mother (Kristina Keller-Wilczek) to form a dynamic trio. He represents clients in investment homes, multi-family investments, resale, and new home construction all over the Valley.
Matt brings to the table a degree in computers, along with a wealth of knowledge in website design, logo creations, photo, and video editing. Matt has set forth to help Metro Phoenix Homes expand and become a power house in the Phoenix Real Estate Market.
Matt is a professional photographer and will make your home look outstanding on the internet. Remember: you only get once chance to make a 1st impression. Make it count.
ARIZONA REAL ESTATE PHOTOGRAPHY
As a lifelong resident of the Metro Phoenix area, Matt can put his insider knowledge to work to find a special property in your neighbourhood of choice. When deciding to sell your home, he uses the latest Internet marketing tools to expose your property to the widest possible range of qualified buyers. As well as creating a great first impression with professional quality photos of your home. Choose Matt Wilczek to work with you.
Visit with Phoenix Realtor Ron Wilczek
Visit with Phoenix Realtor Kristina Keller Wilczek
Check out a few Testimonials
Powered by

EMF
Survey