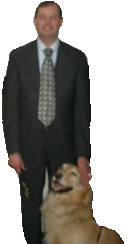 I wanted to provide a Realtor review for Ron Wilczek who is a very experienced Realtor. He sold two houses for my family and has also helped me buy two houses. He is very honest with his clients and extremely helpful with any questions I had. He knows the market and helps with all financial aspects of buying and selling a house.
Kristina Wilczek is an experienced Realtor, who has a good eye for staging your home furnishings to properly sell your home. She cares about your well being and helps make the selling process easier for you and your family.
The Wilczeks work with a professional photographer, who can show the best qualities of your home in every photograph taken. I would recommend both Ron and Kristina Wilczek to be your future Realtors. I hope this Realtor review for Ron Wilczek and Kristina Wilczek is helpful to you.
Bill Hazlet
Phoenix, AZ
November 2015
---
We thank Bill for his review. We enjoyed spending time with him. We know his new single story home will suit him well.
We helped Bill sell this house in west Phoenix and move into another house in west Phoenix that was more suited to his needs. And of course, Bill received our return customer discount.
See our other Testimonials and Reviews