We will call the Loss Mitigation Department at the mortgage company and ask how long the short sale approval process will take once a complete short sale package is received. We fax all the short sale information discussed above. We include a fax cover page stating "this is a NEW SHORT SALE PACKAGE." We also request that they process an interior BPO, or Broker Price Opinion (this is an advanced form of a comparable market sales report).
The more complete the short sale package, the greater the homeowners chance for success in the process. The Loss Mitigation Department will be more willing to help us. There is only ONE opportunity to impress the mortgage lender with a strong, complete, and well organized short sale package! It's important that we do this process correctly the first time.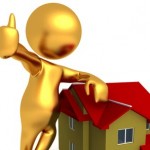 Once we have sent in your short sale package there is usually a one week wait before calling the mortgage lender to learn which loss mitigation specialist is handling the file. The Loss Mitigation Department at the mortgage lender is busy — if not highly overworked. Loss mitigators usually each have between 80-300 short sale files on their desk to process at one time. The loss mitigation specialist will be our contact for the duration of the short sale process. Our goal is to help the lenders short sale mitigator to work with us. How? We provide as much short sale information as possible. This will help them with the short sale process and will ultimately help the homeowner. We show the short sale mitigator our expertise by sending them a complete mortgage short sale package and by being organized. We let them know we understand how busy they are with short sales and appreciate the valuable time they are spending to help the homeowner's short sale process.