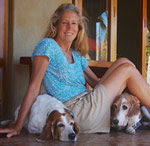 Phoenix Realtors
Ron and Kristina Wilczek are bar none, the two best Realtors I have dealt with in the area during my many years here, as a real estate investor and home remodeler…
When my last project in central Phoenix went way over budget with construction costs due to unforeseen circumstances, I was referred to Ron and Kristina as two Phoenix Realtors who have a reputation for working with their clients to make the sale happen. We did not know each other beforehand, yet they agreed to work with me on a reduced commission basis which impressed me from the very beginning and enabled me to hire them. Then, when my own photos and those of another photographer turned out to be less than the quality shots I expected, Ron volunteered the services of his son Matt who did a better job than ANY professional photographers I have used on ANY projects I have sold in the past (and anybody who knows this game, knows that it's the photos which sell the property).
Then, it turned out that an appraiser I had used regularly on my properties had provided me with an artificially inflated value for my home in order to please me as a regular client. This kind of service of course, does more harm than good. His miscalculations, which we proudly posted online with the listing, had the unintended effect of NOT drawing buyers to my home but instead, sending them running in the opposite direction and angrily questioning the value. No problem…Ron put me through a reality check and we adjusted accordingly. Patience of course, was required from all parties during this readjustment period, but no matter how often I emailed them or how many questions I asked, Ron and Kristina exhibited the kind of patience which eventually pays off…they brought me a buyer.
Only problem was…the buyer asked me to carry paper on their loan…some creative financing which most Phoenix Realtors would have poo-pooed. Yet again, due to his experience in the industry and the fact that he had worked similar deals in the past, Ron immediately realized this as a great opportunity for his seller to make over and above the sales price of the home via the sellers interest payments, and urged me to seriously consider the offer. I did, and accepted an offer which I otherwise would have dismissed. But their great service did not end there…
Due to the fact that I was out of the country when the home closed escrow, Ron and Kristina volunteered to empty the house of furniture which I had previously left in the property as staging. They organized used furniture dealers, Goodwill Industries and their own family members to clear the property of all housewares and furniture. When they left for vacation they even asked a friend to mail me items from the home which I wanted, but was not present to collect….going well above and beyond the call of duty, faithfully depositing all proceeds into my account and adding yet another successful deal and happy client to their resume. As Ron likes to say, "mission accomplished."
In these "post real estate crisis" days, we are all treading more carefully and trepidatiously in the market, if we are daring to dip our toes back in the water, at all. That being the case, I highly recommend that anyone dealing in the sale or purchase of property here, contact Ron and Kristina Wilczek. They will establish a relationship with you, and you with them, for life. These two people absolutely personify what it means to be competent and professional "Phoenix Realtors" with truly only the best interests of their client, at heart. You cannot go wrong.
Mary Kelly, August 23, 2014
---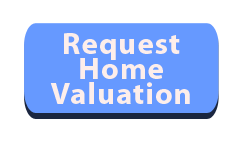 Create a Real Estate Portal
ADVANTAGES of a PORTAL ACCOUNT:
Save your searches
Get updates on listings
Track listings
Add notes and messages
Personalize your dashboard
Share on social networks
---