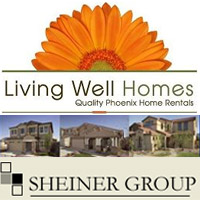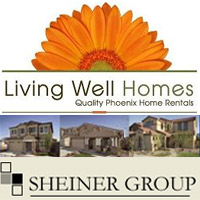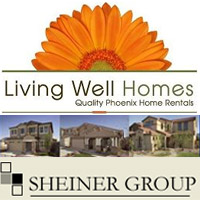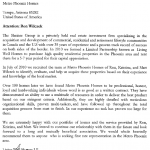 We were really honored to get this testimonial from our clients and friends at Living Well Homes LP. They are a large buyer of Phoenix Investment Property who recently recommended us as Metro Phoenix Real Estate Agents. Our business relationship began  in July 2010 and continues to this day. Click to enlarge the actual recommendation.
The Sheiner Group is a privately held real estate investment firm specializing in the acquisition and development of commercial, residential and retirement lifestyle communities in Canada and the U.S. with over 35 years of experience and a proven track record of success on both sides of the border.
In 2010 we formed a Limited Partnership known as Living Well Homes to purchase high quality  residential properties in the Phoenix area and rent them for a 5-7 year period for their capital appreciation. In July of 2010 we recruited the real estate agents at Metro Phoenix Homes of Ron, Kristina, and Matt Wilczek to identify, evaluate, and help us acquire these properties based on their experience and knowledge of the local market.
Over 100 homes later we have found Metro Phoenix Homes to be professional, honest, loyal and hardworking individuals whose word is as good as a written contract. They have demonstrated an ability to use a multitude of resources in order to deliver the best product based on our stringent criteria. Additionally, they are highly detailed with meticulous organizational skills, proven multi-taskers, and have followed up throughout the total acquisition process from start to finish. In our experience no task has proven too large for them.
We are extremely happy with our portfolio of homes and the service provided by Ron, Kristina, and Matt. We intend to continue our relationship with them in the future and look forward to a long and mutually beneficial association. We would whole-heartily recommend them to anyone who is seeking first rate representation in the Metro Phoenix area.
Lloyd Sheiner, CEO
Montreal, Quebec, Canada
July 2010 – present