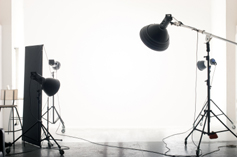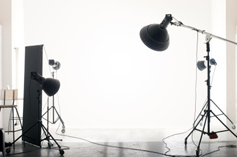 Are you living in the Phoenix area and want to sell your home quickly to avoid tons of strangers walking through it? There have been plenty of articles written on how to sell your house. However, they usually come from the perspective of a realtor telling the buyer what to do to make their house more presentable. This article will focus on a very important topic that many realtors want to avoid: professional quality photography.
Why do many realtors avoid the topic of photography? Quite simply, their knowledge of photography is limited and they don't want to pay a professional between $100 – $500 for a set of pictures. They hope to sell your home after taking 15 minutes to shoot some photos and uploading them to the MLS.
The most important job of a listing agent is to professionally portray your home to as many potential buyers as possible, with emphasis added to the word "professionally." Take a look at the following photos (click to enlarge):
The one on the left is not our photo and was found on the MLS. You can see it's a relatively large room with poor lighting making it impossible to clearly distinguish any features. The flash was not strong enough to illuminate the room, if a flash was even used.
We took the picture on the right for a home we sold in Mesa Arizona. You'll also notice it's in a wide screen aspect ratio of 16:9 to fit more room into the picture. The room is painted in a green color which made it somewhat dark. Opening the blinds increased the light but produced too much glare. To solve this problem we closed the blinds, turned on the room lights for character, and used light boxes (similar to those portrayed above) to create a warm glow in the room. The result is a much more professional looking photo that attracted 10 home buyers within the 1st 2 days on the Phoenix MLS.
The question to you is: how do you want your home portrayed when you're trying to sell it quickly for the most amount of money?
Why don't all realtors put professional looking photos on the MLS? After all, they get paid 3% of the sales price (on the listing side) to do the best job for their client. As mentioned above, many realtors simply aren't aware of the elements that go into great-looking photos. And face it, some just don't want to put out the cash for good equipment or don't want to pay a professional photographer.
Our camera and lighting equipment retailed for about $1500. It's an investment that continues to pay dividends for our home sellers. Additionally, we take 1 – 2 hours to evaluate photos in Adobe Photoshop and make corrections as necessary. Click here to see more professional photography offered by Metro Phoenix Homes: Home Sellers Photography.
Selling your home? We will do our best to portray your home professionally, sell your home quickly, and negotiate the best price for you. Call us today at 480-445-9480.