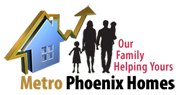 The June 2015 Phoenix real estate market saw the biggest home sales number in 2 years. 8,723 housing sales were recorded in the month. Property sales have exceeded 8,200 over the last 3 consecutive months. Increased property sales trickle down to home inspectors, appraisers, title companies, home improvement stores, and handyman/contractors.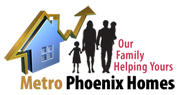 The below chart illustrates the gradual decline in sales in 2014 and the subsequent increase in 2015. March was the pivotal month when sellers regained control over the market. If you like trivia facts here's one: sales in the June 2015 Phoenix real estate market ranked 23rd out of the last 120 months ( 10 years).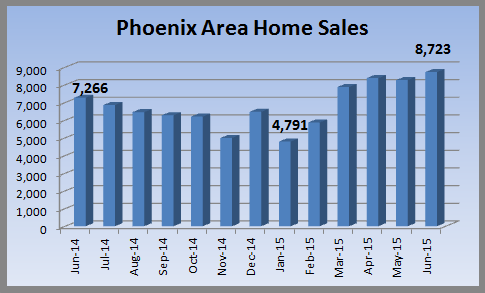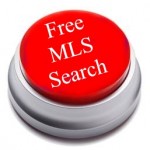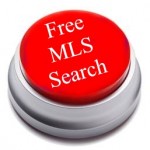 Okay, so no housing sales records are being broken. The main reason we're in what's called a home seller's market is the lack of  property listings. MLS listings are down 19% from last June and about 4% from last month. But listings are down 24% from the "normal" level of 26,000. This is where the law of supply and demand kicks in.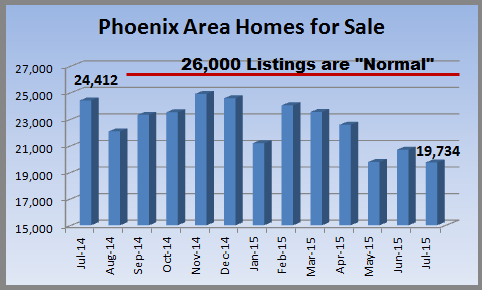 More June 2015 Phoenix Real Estate Market
Price per SF is $136 for the 3rd month
Homes don't take as long to go under contract in a seller's market. The below chart shows a dramatic decrease of 18 days "to sale" in 2015. Please note this chart depicts only "normal"sales. Bank owned homes are currently taking 63 days to sale. Short sales are averaging 173 days to sale.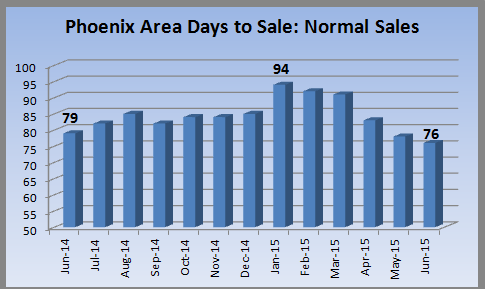 What about bank owned homes and short sales? It's business as usual. Foreclosure sales have remained an insignificant part of the market. It's been that way for well over a year. Foreclosure type sales represented only 6.3% of total sales in June 2015.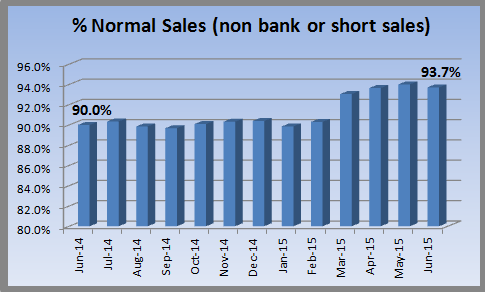 Projection for Metro Phoenix Home Sales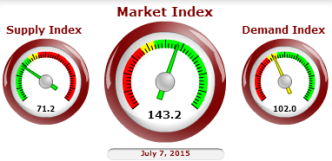 The Cromford Market Index (CMI) shows the strength of our sellers market. We believe the lack of foreclosure type sales has helped position us this way. Not only have low foreclosures contributed to a lack of inventory, but buyer confidence is up leading to higher demand.
Under contract listings are currently down about 10% from last month. If that trend continues July 2015 sales will be lower than those in the June 2015 Phoenix real estate market. However, that's not unusual. Home sales usually peak in June each year. It appears the busy spring is now over and we are entering the summer slowdown. As one associate puts it the "school shuffle" is almost over.