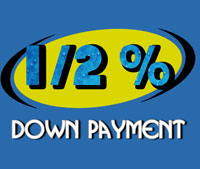 Zero Down Mortgages are a blessing for people with good income but without a savings account. If that sounds like you this may be your year to buy a home.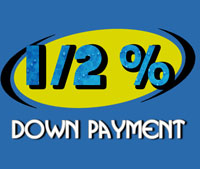 If you are a veteran of the U.S. Armed Forces you already have access to a zero down mortgage program through the Veterans Administration. If you are not a vet there is a new program following FHA guidelines with funds available through the National Housing Fund (a non-profit company) that is now available to you.
Though technically not a zero down mortgage it's almost as good because you need only 1/2 percent down payment. That means $500 for a $100,000 purchase, $1,000 for a $200,000 purchase, and so on. So let's call this a "near" zero down mortgage. But wait, there's more good news: if you don't have the 1/2 percent down payment a relative can "gift" you the money.
How do you qualify for this Near Zero Down Mortgage?
You must be buying a primary residence and be able to afford the monthly payment.
Your family must have an income of less than $71,530 in Maricopa County. Other Arizona counties may have different income limits for the Near Zero Down Mortgage.
Your credit score must be at least 620 with no late payments in the last 12 months.
You must be at least 2 years discharged from any previous bankruptcy and 3 years from any previous foreclosure. These near-Zero Down Mortgage requirements are more lenient than many normal mortgages.
You and your spouse must pay $100 to complete a home buyer's counseling class that can be taken over the internet.
 Underwriting and Other Details
Follows FHA guidelines and it's best to be prequalified for the near Zero Down Mortgage program.
Loan is provided as a 96.5% first mortgage with a 3% second mortgage. The buyer is responsible for the remaining 0.5% (as noted above).
The 2nd mortgage is simultaneously underwritten with the 1st mortgage.
The 1st mortgage may have an interest rate that's 1/2  – 1 % higher than a normal mortgage. That's the premium you pay to the lender for the risk they take in lending 99.5% of the money for this near Zero Down Mortgage program.
The 2nd mortgage is written at an 8.25% interest rate for 15 years with an additional fee of $350 paid at closing.
Right about now you may be thinking this is an expensive way to buy a house and you would be right. This near Zero Down Mortgage loan would cost you much more money in the long term. However, here are two points to consider:
You could buy a house right now with relatively little money even if you are not a veteran. It's a great way to buy a house at today's prices.
You could refinance into a into a more competitive, lower interest rate loan and avoid the higher interest charges.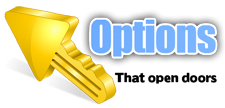 This near Zero Down Mortgage product gives buyers another option and who does not like options? Talk to your mortgage lender to see if this product works for you. If you do not have a lender we can recommend Jay Carpenter with Home Quest Mortgage. Contact us for more information.
More news from your Phoenix Real Estate Team