NEWEST LISTINGS! Under 24 hours on the Phoenix MLS
MLS IDX Listing Disclosure © 2016
Copyright Arizona Regional Multiple Listing Service, Inc. All rights reserved. Information Not Guaranteed and Must Be Confirmed by End User. Site contains live data.
Schedule your "no obligation" consultation today: 480-445-9480 or CONTACT FORM
Request Your Home Valuation
Request your home valuation by clicking on the button. You will generally receive it within 24 hours. Now a word about selling your home.
Kristina is an interior designer with 25+ years experience. Matt is a professional photographer. We can help you stage and photograph your home for a quick and profitable sale.
Professional real estate photography is key to selling your home on the Phoenix MLS and across the Internet. It's the anchor point of all marketing. Your home pictures are the gateway to everything else.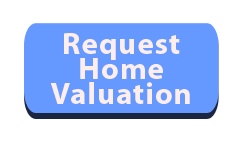 In this day and age potential buyers scroll quickly through pictures. Bad home photography means they'll just move on to the next Phoenix MLS listing. Non-professional pictures can sabotage the entire process of selling your home. The professional home photography we offer as Realtors is essential to selling your property in the shortest time and for the highest sales price within the Phoenix real estate market. Kristina's staging ideas and Matt's photography will get the attention of potential buyers!
Our Listings
Have you seen one of our many "For Sale" signs around the Phoenix real estate market from Avondale – Tempe? On each "For Sale" sign you'll be asked to visit our website for beautiful pictures and a complete description of the Phoenix MLS listing you saw on that street. This is the place for complete details of the house you found.
You're in the right place.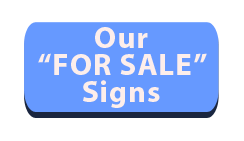 Do you want to sell your home quickly? Your home will appear on our nationally recognized website just like the other homes you will see in our listings. Your home pictures and description will be advertised in various places across the Internet. Our Tempe based real estate brokerage is proud to present our clients listings. We are Realtors working for you.
Home Selling and Home Buying Information
Who doesn't like videos?
Especially informative videos that are fun to watch. As your greater Phoenix realtors we put together a collection of "How to Buy a Home" and "How to Sell My Home" videos that will help you navigate your purchase or sale in the greater Phoenix real estate market.

Some videos take you through a step-by-step process of your sale and others answer frequently asked questions about your sale. Our Tempe-based real estate brokerage wants to make sure you are comfortable throughout the home buying or home selling process.
Live Phoenix MLS Search
The same search used by Realtors.
We call it our Phoenix MLS search because Phoenix is world renown. However, our Phoenix MLS home search is much more than the city of Phoenix, Arizona. Our Phoenix MLS search covers all of Maricopa County and Pinal County. Looking for homes in Tempe, Scottsdale, Mesa, Chandler, and more? Looking for Phoenix foreclosures? You'll find all property types and styles of homes in our Phoenix MLS search from Avondale – Tempe.

Single family homes, townhomes, condos, and more. As Greater Phoenix realtors we want you to have every advantage when you are buying or selling your home.
Our Phoenix MLS search is the most comprehensive you will find, yet it is beautifully simple. We offer over 45 searchable criteria to help you refine and pinpoint your perfect property. As your Metro Phoenix realtors we created some video tutorials to enhance your use of our Phoenix MLS. You'll see them on the Phoenix MLS search page.
New and Spec Homes
As Greater Phoenix Realtors our experience is not limited to just resale homes. We have been working with new home builders since 1999. We can represent you throughout the entire home buying and building process.

Kristina's 25 years experience in home interior design can be particularly useful in all details associated with building a new house from the ground up.
Is "brand new" and never lived in right for you?
We are Greater Phoenix realtors who are very familiar with the local real estate market. We want you to have numerous options. We provided our new home search to streamline and enhance your new home buying experience. You can search the Phoenix real estate market by home builders, locations, home features, and housing prices.
Housing Market Conditions
Knowledge about the Phoenix real estate market is at your fingertips. We've been consistently reporting on the Phoenix real estate market since January 2008.
JUST FACTS, NO FICTION.
We've gained a positive reputation throughout the years and have been interviewed and quoted by notable sources. Our reports cover current and historical information on:
active home listings for sale in the Phoenix MLS
Phoenix foreclosures and short sales
real estate market conditions specific to 10 popular areas cities
total home sales in the Phoenix real estate market
price per square foot of home sales across the entire Phoenix real estate market
home pricing compared year-over-year
time on market (also known as days to sale or days on market – DOM) for homes sold across the entire Phoenix real estate market
Search Phoenix Foreclosures

If you are partial to Phoenix foreclosures this home search is for you. It covers almost all the cities in the greater Phoenix MLS. What exactly are Phoenix foreclosures? We categorize them as:
Zero in on foreclosures.
bank owned properties, commonly known as REO's
short sales
auction properties
As your Phoenix realtors we wanted to help you pinpoint this specific set of homes for sale. You will be able to zero in on Phoenix foreclosures from Avondale – Tempe.
Our References and Recommendations

We are greater Phoenix realtors based in Tempe with plenty of happy clients who were more than willing to give us references and recommendations after their sale.
Happy clients. Be one too.
Browse our references and recommendations and become comfortable with our knowledge, professionalism, communication, follow-through, and overall ability to relate to our clients. And of course it doesn't hurt that we get our clients good deals.

The Phoenix real estate market can be complicated. We are Phoenix Realtors with 20 years experience who can guide you through the home selling process. We call ourselves Phoenix Realtors because it's the most popular and widely recognized city in the area. But we are more than Phoenix Realtors. We have lived in the Valley for a combined 120+ years and have bought and sold in all 4 corners of the Valley from Mesa to Fountain Hills and Buckeye to Surprise. Phoenix, Scottsdale, Tempe, Chandler, Mesa, Gilbert, Glendale, and Peoria are where we spend most of our time.
Seller Profit Calculator

When you decide it's time to quickly sell your home you'll want to know how much money you'll make at the completion of the sale.
Get your profit here.
Our Seller Profit Calculator will give you a quick estimate of your final sale proceeds. You'll only need some basic information about your current home mortgage and HOA to automatically complete the calculations.
Home Mortgage Calculator

This page features two home mortgage calculators.
See what you can afford
Quickly learn how much home you can afford to buy and calculate mortgage payments. Visiting this page will prepare you to search the Phoenix MLS and find your perfect home within the Phoenix real estate market.