Newest Tempe Listings! Under 72 Hours on Market
MLS IDX Listing Disclosure © 2018
Copyright Arizona Regional Multiple Listing Service, Inc. All rights reserved. Information Not Guaranteed and Must Be Confirmed by End User. Site contains live data.
Quick Property Searches
Questions? Want to Visit Some Homes?
Contact Ron or Kristina at (480)445-9480 or Email us.
Our "live" MLS feed has the latest and most up-to-date listings for Homes for Sale in Tempe AZ. This property page is brought to you by Tempe Realtors. We live and work here. We are ready to serve you with our 20+ years of experience and knowledge.

Tempe Housing Market Overview
City Housing Facts
79.2% owner occupied homes (about 7,500 units)
20.8% residential rentals (about 2,000 units)
470 commercial and 115 vacant lots
Average home built in 1984 with the earliest construction beginning in the  late 1950s
Average home size of 2,118 square feet with a median size of 2,008 square feet


(information from the Maricopa County Tax Records)
Tempe MLS Listings
364,367,330,310,371,434,407,382,399,387,354,335
225,204,263,259,314,276,245,252,197,203,184,121
195,195,243,206,227,232,221,204,175,165,165,114
154,143,228,212,230,230,237,244,177,178,160,180
Information is deemed to be reliable, but is not guaranteed. © 2018
Tempe Homes Prices
371079.57,376933.41,394213.42,424101.64,390960.44,374519.50,370950.82,376013.95,372496.31,388593.54,384774.33,385042.31
307430.74,301403.30,308622.02,292490.78,298408.70,295233.02,287425.19,284640.80,321421.82,300868.48,314261.33,317890.72
277443.37,284770.19,274287.93,286723.54,293438.15,279853.09,283076.04,267155.28,285292.49,292498.65,293234.38,291489.56
282051.98,262587.62,275579.61,271323.33,281515.43,285461.45,273282.57,275660.00,266169.54,279238.07,265303.37,300345.12
Information is deemed to be reliable, but is not guaranteed. © 2018
More Information on the Tempe Real Estate Market
Tempe, AZ Realtors
24 Years as Realtors
30 Years Interior Design
Professional Photography
Tempe Residents
Market Experts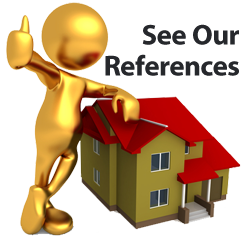 Tempe Price Changes
MLS IDX Listing Disclosure © 2018
Copyright Arizona Regional Multiple Listing Service, Inc. All rights reserved. Information Not Guaranteed and Must Be Confirmed by End User. Site contains live data.
City Information
City Directory of Services
City Facts US Census Bureau
City Schools
City Crime Statistics
Tempe Arizona
Tempe is an east valley city in the Phoenix metro area and home to Arizona State University. It's a city of over 175,000 proud residents. Tempe is linked to Mesa and Downtown Phoenix by the Light rail. Scottsdale is to the north and Chandler is south. Phoenix is to the West and Mesa to the east.
Tempe is a progressive city with its own identity distinct from other Phoenix metro area suburbs. The Mill Avenue district is right off the ASU College campus. Mill Avenue has something for everyone. Shopping, restaurants, cafes, bars, clubs, and 2 movie theaters. University Avenue adds to the excitement  and provide even more the same. There is even a comedy club that books national talent.
The Gammage Theater at ASU presents the best of Broadway and an array of artists from across the globe.
Tempe Town Lake is an engineering marvel that protects the region from flooding, provides recreation, creates jobs and stimulates investment in Tempe. More than 2.7 million people visit Town Lake each year. Events include Ironman Arizona, the Fantasy of Lights Boat Parade and the states largest  Independence Day celebration.
Why use Tempe Realtors?
We live and work here. We know the town and subdivisions. Plus, we have a vested interest in property values for homes for sale in the area. We'll help you find the newest Tempe real estate listings. We can provide personal home valuations based on comprehensive information in the MLS. You won't have to rely on home value "estimates" that are provided by other well-known property sites. We will help you compare "like" houses and get a great deal while you enjoy a smooth transaction provided by our 20+ years of real estate experience.
A Variety of Property Types
Homes for sale in Tempe AZ are spread out over 4 zip codes: 85281, 85282, 85283, and 85284. Listings include single family homes, condos, bank owned homes, short sales, townhomes, duplexes, land and luxury listings. Home levels include one-story, two-story, tri-level properties and homes with basements.
We make it easy to find your dream home by filtering home types, price, and size. Filtering your property search for "waterfront" or "kitchen features" is possible with our advanced MLS search. Use our customizable city Map Search, found above.
Create a Real Estate Portal
ADVANTAGES of a PORTAL ACCOUNT:
Save your property searches
Get updates on homes for sale in Tempe AZ
Track property listings
Add house notes and messages
Personalize your property dashboard
Share your favorite homes for sale in Tempe AZ on social networks
Why Register?
MLS registration only requires a first name, your email, and for you to pick your password! No hassles, we promise! As your Tempe Realtors we hate spam and your email address will NEVER, ever be sold.  You will get a monthly newsletter from us but you can unsubscribe anytime  we don't make it worth your while to read. We may contact you but we DO NOT hard sell. We're here to help.