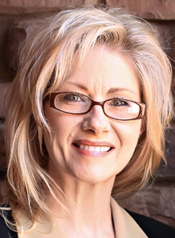 Kristina Keller-Wilczek was first licensed as a Phoenix Area Realtor in 1979. Her original license expired while attending to the serious health problems of her youngest child.
Kristina began a successful career in Interior Design and worked with many high profile clients over the last 30+ years. She can evaluate your home and make suggestions to optimize your floor plan. Sometimes all it takes is a little bit of furniture rearrangement to give a room a new look. She can also help you pick out additional accessories to give your home a stylish flair.
Is your home vacant? Ask Kristina how she can help to give your home a fresh look. Remember: you only get one chance with a home buyer to make a first impression. Kristina can help you make your home memorable! Then we will provide you with a full set of professional pictures for all our online marketing.
Kristina reactivated her license in 2009 to join her husband Ron at Metro Phoenix Homes. Together they form a dynamic team ready to help you with your Phoenix  real estate and Realtor needs.