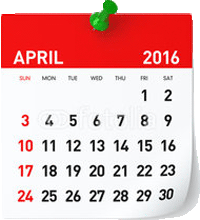 The Phoenix Real Estate Market Numbers are in for April 2016.
8,440 sales: April 2016
8,546 sales: March 2016
8,383 sales: April 2015
As expected, home sales remained seasonally brisk. 8,440 homes were sold in April. That number includes single-family homes, townhomes, patio homes, condos, and manufactured housing. That's about 100 less properties than March and 57 more than year-over-year  home sales from last April. That's still good housing demand as we move towards the annual peak sales months of June/July.
26,000 listings: Normal
21,890 listings: May 2016
26,233 listings: May 2014 (last normal level)
The Phoenix Real Estate Market Numbers indicate active properties for sale in the MLS have been below normal levels for two years. Lack of  housing inventory is a big reason we've remained in a seller's market. Seasonal demand has kept property inventory down 16% to begin May 2016. Search Phoenix MLS
$141: April 2016
$140: March 2016
$77: March 2011
$147: March 2008
With these kinds of numbers you would expect sales price per square foot to be strong, and you would be correct. The average home price across the entire Metro Phoenix was $141 per square foot in April, the highest price since March 2008.
More Phoenix Real Estate Market Numbers
76 days: April 2016
84 days: April 2015
59 days: September 2013 (7-year low)
127 days: March 2009 (7-year high)
Days on Market, or DOM, is the time it takes for a property to go under contract. This number is calculated across the entire spectrum of normal sales, bank properties, and short sales. It includes starter homes all the way to multimillion dollar luxury properties. Short sales can take up to three times longer than their counterparts. 76 days was the average time to contract within our local market. This is also the average time over the past 12 months. The block quotes will give you a bigger perspective.
Foreclosures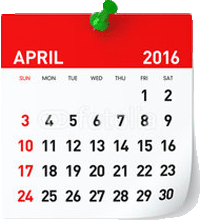 The Phoenix Real Estate Market Numbers we represent as foreclosures include bank owned properties and short sales. 3.9% of total sales in April represented foreclosure type properties. You'll remember 8,440 properties were sold in April. Only 202 were bank owned properties and 129 were short sales.
Foreclosure sales peaked at 75.9% of total sales in March 2009. It's no wonder prices went spiraling down. Banks were scrambling to rid themselves of unwanted housing inventory. Foreclosure sales went under 10% in in February 2015.
Check out our advanced Phoenix MLS Map Search.