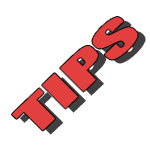 You may well be paying too much in property taxes.
Your city, school district and county property taxes are supposed to be based on current market values. When you buy a home, the tax base resets at the value you paid, whether it's higher or lower than the previous owner's tax bill.
Local laws put a cap on how much property taxes can be raised each year, regardless of market values. Most municipalities don't have the manpower or the resources to assess each and every property individually, so taxes can be assessed based on general averages, drive-by appraisals or automatic increases based on your home's sales price.
Many areas don't assess annually, so your home's values can be overvalued in a cool market or undervalued in a hot market. Which means you could be paying too much in property taxes.
You may receive your property value assessment and tax bill soon. If you don't think the assessment is fair, it's your right to appeal.
Represent Yourself
The appeal process doesn't have to be intimidating. The appraisers and appeal boards are well aware that the appraisal system isn't perfect, so they are prepared for challenges.
Depending upon your municipality's appeals process, you can represent yourself. You don't need your CPA, attorney or real estate professional. All you need to do is simply make an appointment for a review of your property. Call early, as the time for appeal appointments is usually limited to a specific time frame.
Print out a full copy of your property's tax appraisal from your city/county website. Check it over carefully for errors in square footage, number of bedrooms, baths, stories, parking spaces, lot size, and other details. Your neighbors' appraisals will also be accessible as public information so you can double check their assessment to find comparisons. Be sure the comparable homes that you find are very close by and as identical as possible to your home in size and amenities.
Take pictures of your exterior and be sure to include anything that can lower the value of the property such as a busy street, telephone poles, looming water towers, peeling paint, sagging roof, etc. In the interior, photograph dated kitchens or baths, and any damage to floors, windows, walls and ceilings. Condition matters in appraisals.
City appraisers use the same Multiple Listing Service that real estate professionals do, so if you know an agent or broker who can get recent comparables for you, bring those to the appraisal appointment. Some agents may charge a fee for this service, but if you've been a client, they may be willing to print a comparable analysis at no charge for you.
During your appointment, you'll be meeting with an individual appraiser or perhaps an appraisal board comprised of volunteers, real estate professionals, appraisers, or city officials.
Don't be intimidated — you're not on trial. It's a hearing that you've requested.
Your appraiser will show you the values of nearby comparable homes to illustrate why the district arrived at your appraisal price. Bring a map so you can illustrate zoning changes, construction, road expansion that may affect the area's value, as well as your home. Courteously present your case and documentation that supports your claim. Just in case, bring a map so you can illustrate zoning changes, construction, road expansion that may affect the area's value, as well as your home.
Your data will be compared with the findings of the reviewer. You may need to defend your appraisal several times throughout the appeal, so know your neighborhood well.
Usually, the answer will be immediate. If the tax assessor agrees with you, he or she will adjust your appraisal right on screen right in front of you and print out a new assessment for you to take home.
If the assessment stands as it is, you haven't lost anything but a little time.
Written by Blanche Evans on Tuesday, 22 April 2014 12:47 pm for Realty Times and appearing here: http://phoenixrealestate.realtytimes.com/consumeradvice/homeownersadvice1/item/28412-20140423-why-you-should-consider-challenging-your-property-tax-assessment
Rights for reprint granted because I'm a paid subscriber to Realty Times.