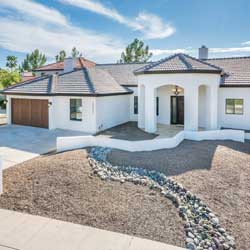 Home buying is getting a little easier in some parts of the Valley. In October's  version of our Metro Phoenix Real Estate Report you'll read about the slowing sellers market.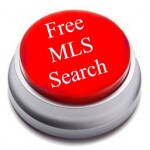 One of the better indicators of our local housing market is the Cromford Market Index®,  or CMI. According to Michael Orr,  the index "is derived from the trends in pending, active and sold listings compared with historical data over the previous four years. Values below 100 indicate a buyer's market, while values above 100 indicate a seller's market. A value of 100 indicates a balanced market."
Housing trends found in this Metro Phoenix real estate report indicate why it's getting easier for buyers. The below graph shows the CMI has fallen 15 points since August increasing the challenge for home sellers. Why? Because demand for housing is seasonally slower in the fall and winter. Lower demand usually means increased inventory. These two factors combine to favor home buyers.
Housing sales in the Metro Phoenix region follow a fairly predictable cycle. The lowest home sales are generally found in December and January. Property sales start to pick up in February and peak in either June or July. We call this the "school shuffle" as parents like to move their children before the beginning of the school year. Then, sales begin to taper off through fall and winter until the cycle repeats itself. The below graph shows 2015 has, thus far, been no exception.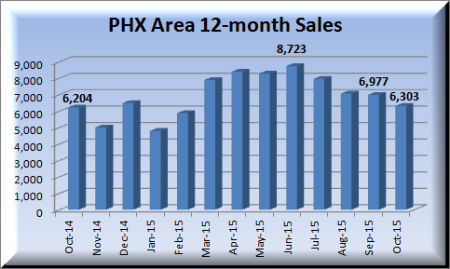 Our Metro Phoenix real estate report tallied 6,303 property sales in October 2015. That's slightly higher than sales during October 2014.
The below graph is included to further illustrate the consistency of local home sales. The trends are very similar, though 2015 is accumulating more sales than 2014. Thus far, 2013 had more home sales than 2015.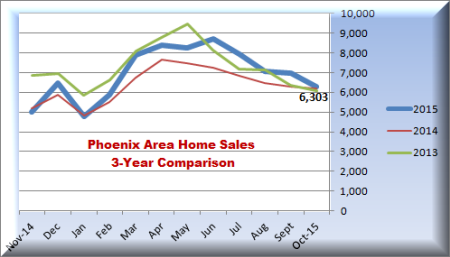 Housing inventory is another reason home sellers have less of an advantage. Even though home inventory is still low, more listings came on the market in October than any other time in 2015 except for January and March. Factor in less demand and home buyers now have more choices.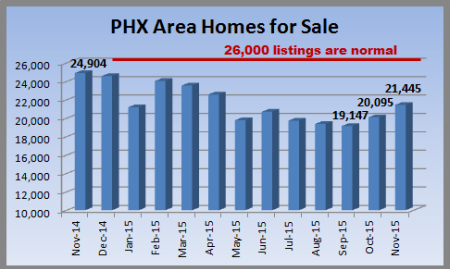 Our last topic for discussion is home prices. Home prices increase when home sellers have the advantage. The below graph illustrates this point rather well. Prices have steadily increased over the last 12 months. Prices hit their peak of $136 per square foot during the high selling season then dropped a few dollars. The six dollar increase from October to October equals approximately 5%.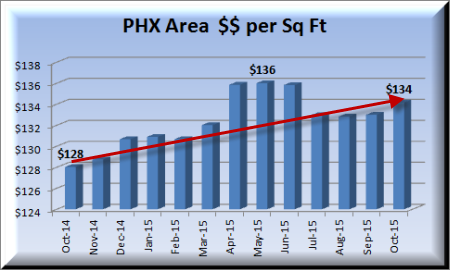 Metro Phoenix Real Estate Report: Final Thought
Some people think home prices fall when interest rates rise. This is sometimes stated as an obvious fact, but actually it's more of an urban myth. The truth is that home prices only fall when there is a large excess of supply compared with demand. Sales volumes sometimes drop when interest rates rise. This is not the same as prices falling.