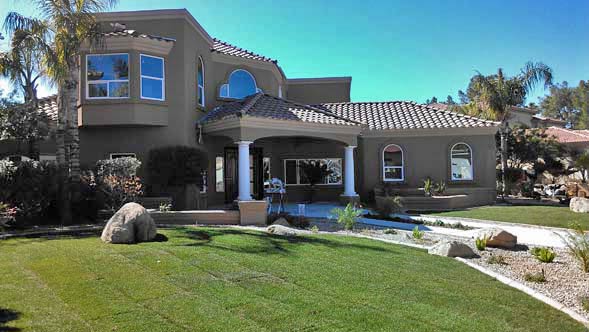 Metro Phoenix real estate investment is a way to cash in on big profits, though one certainly doesn't need to limit themselves only to the Metropolitan Phoenix area. Because I'm a real estate investor  I always enjoy seeing what other people are doing.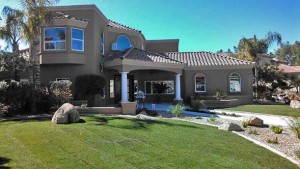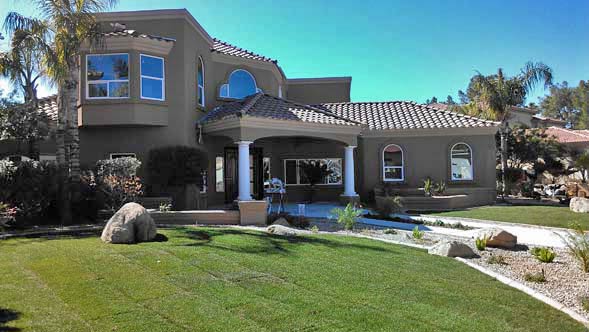 I've bought property at the trustee's sale, sight unseen, and have done pretty well fixing and flipping. All of my purchases were under $120,000. Today I saw a Metro Phoenix real estate investment that took some vision and guts. It was on a grander scale than anything I've tried in the past. The pictures will be at the bottom of this article. It inspired me to think on a bigger scale.
This investor, with whom I've done business in the past, bought a property at a sheriff's sale for $250,000. That alone is pretty unusual (the method, not the price) because Arizona is a deed of trust state and most property is foreclosed and sold at the trustee sale.
 From Wikipedia, the free encyclopedia:
A sheriff's sale is a public auction sale of property held by the sheriff pursuant to a writ (court order) of execution (to seize and sell the property) to satisfy (pay) a judgment, after notice to the public. There are three types of sales that take place at these auctions, Mortgage foreclosure, Tax lien, and Tax sale. Each property is listed by its book and writ number. The highest bidder is required to immediately submit ten percent of the winning bid while at the auction. The rest of the money must be paid to the Sheriff's Office no later than thirty days following the auction. If the money is not paid, the house/property will be auctioned off at the next sale.
Metro Phoenix Real Estate Investment
Back to the story. The house is a custom build and classified by the County to have "excellent"quality. It has 3,500 square feet, a custom pool, and 3 car garage. The property is in a gated community and sits on a fabulous lake lot. Similar homes have been selling in the $600,000-$775,000 range. So by now you getting the picture that this is not your ordinary Metro Phoenix real estate investment.
A quick calculation and you can already see there's quite a potential for profit. However, it turns out this Metro Phoenix real estate investment needs quite a bit of work. Here's where it gets really interesting. Most real estate investors would slap in some new flooring, paint, and granite countertops and call it a day. But that's not the case with this Metro Phoenix real estate investment. My investor acquaintance hired an architect and he drew up plans to extend the back of the house and redesign some interior features. The house is in the process of being gutted and completely rebuilt with high-quality materials. From what I've seen it's going to be quite stunning when it's done. The projected listing price will be $900,000.
I won't profess to have any idea how much he's spending on the redesign and renovation. Even if it's $200,000-$300,000 you have to admire an investor who thinks out of the box, which includes everything from buying at the sheriff's sale through the complete redesign and renovation of the house. I'd venture to say he'll make a ton of money on this Metro Phoenix real estate investment even if he only sells it for $775,000.
God bless capitalism!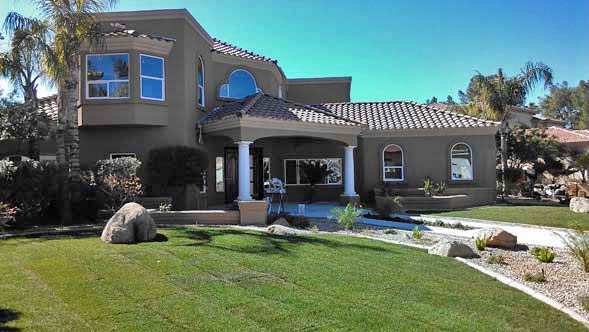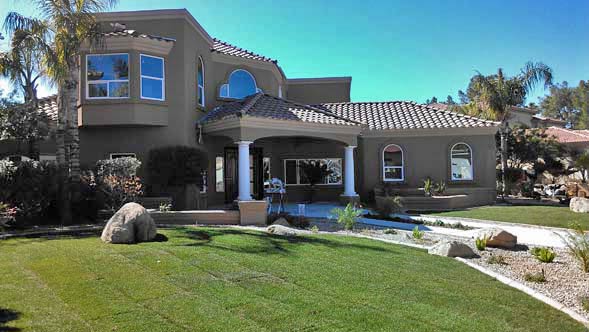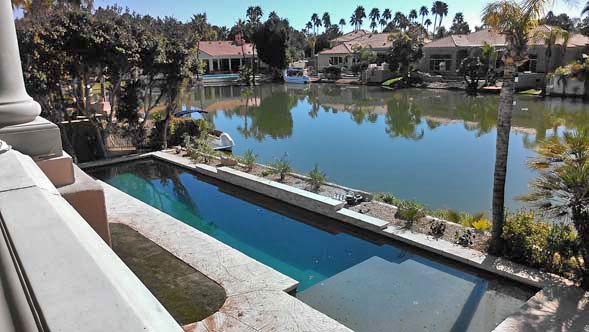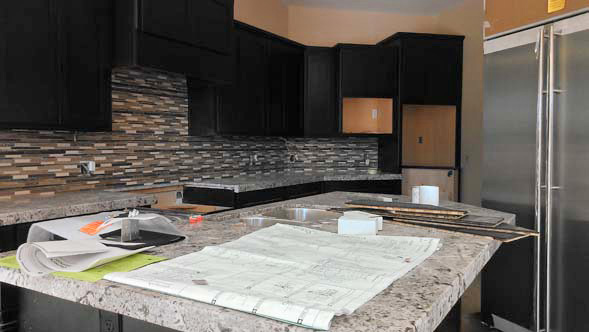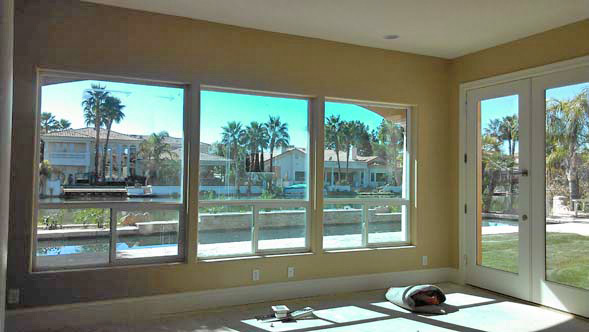 The two-way fireplace has stone that rises to the top of the 20 foot ceiling. This picture was taken from the 2nd story landing.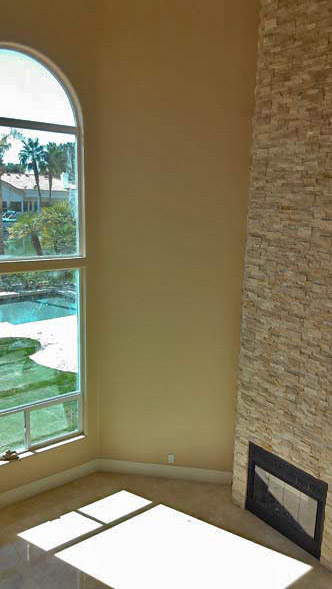 Real Estate AZ – Tempe Foreclosures