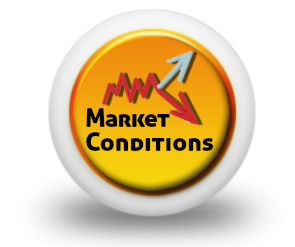 The Phoenix Real Estate Market is inching towards balance because active listings in the MLS are dropping.
Active Listings in the Phoenix MLS
August 2014 began with 22,081 active MLS listings. Active listings  in the MLS have dropped for 5 consecutive months with a net loss of 4,500 homes for sale. 25,000 – 26,000 listings are normal for the Greater Phoenix MLS. New listings are at their lowest levels in 14 years and sellers who are not getting attractive offers are taking their homes off the Phoenix Real Estate Market.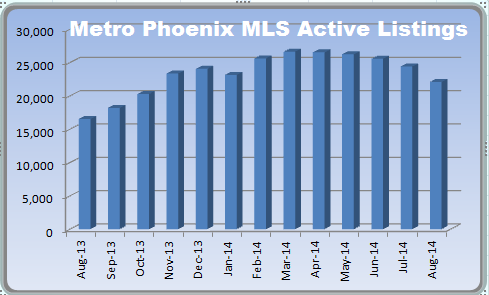 Sales in the Phoenix Real Estate Market
6,858 residential home sales were recorded in July 2014. The chart indicates homes sales peaked early in April 2014 and have continued to decline.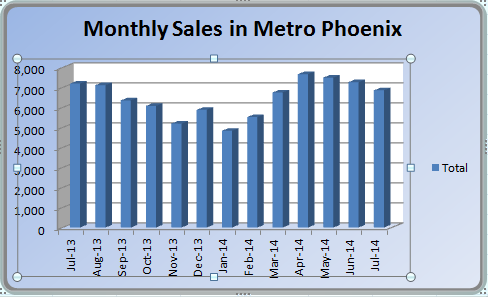 Sales recorded in the Phoenix MLS during 2014 continue to be the lowest in 6 years, and July was no exception.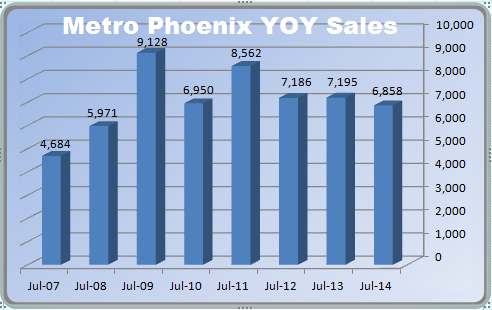 Phoenix Foreclosures
Phoenix Foreclosures continue at normal levels. The chart indicates that Phoenix foreclosures represented about 7% of all listings in the Phoenix MLS over the last year. 12 months ago Phoenix foreclosures represented 20% of total sales but have since declined to under 10%.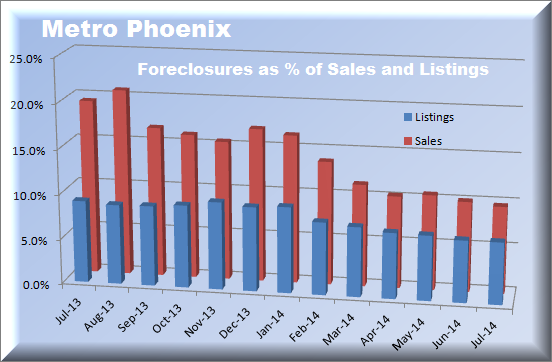 Days on Market in the Phoenix Real Estate Market
Days on market (DOM) remain about 20 days higher than a year ago. This is a normal result of a buyers market.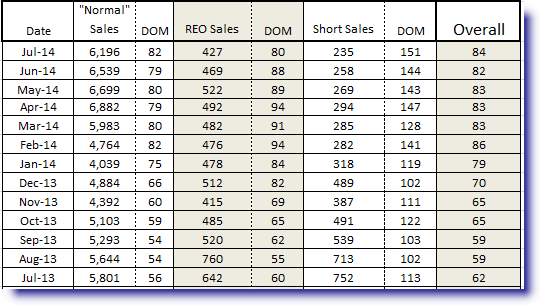 Thoughts about the Phoenix Real Estate Market
You can see from the chart that the Cromford Market® Index fell to 84 in March 2014 and has risen to 93 to begin August 2014. Though the Phoenix Real Estate Market is still in a buyer's market some advantage is returning to sellers. It's the decreasing inventory that's bringing the market into check even though demand is at its lowest level in 6 years. The current arrival rate of new listings in the Phoenix MLS is the lowest in 14 years.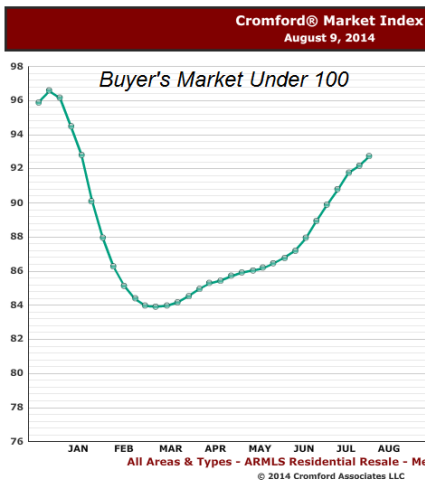 From Michael Orr of the Cromford Report®:
When buyers are severely lacking in urgency, sellers usually choose to up the stakes by dropping prices. This is NOT what has happened in 2014. Although we have seen plenty of price cuts, these were mostly from levels that were well above market. Very few sellers have been prepared to discount their homes below market. Sellers have chosen instead to either take their homes off the Phoenix MLS or simply wait. Neither side is showing a sense of urgency in the Phoenix Real Estate Market.
Create a Real Estate Portal
ADVANTAGES of a PORTAL ACCOUNT:
Save your searches
Get updates on listings
Track listings
Add notes and messages
Personalize your dashboard
Share on social networks