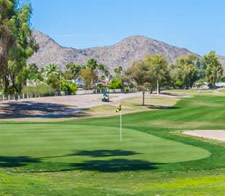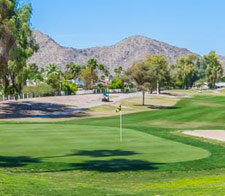 Are you looking at 4 bedroom homes in Ahwatukee 85044? Realtors Ron Wilczek and Kristina Wilczek are proud to offer this beautiful family home for sale in March 2015.
Ahwatukee purists recognize the Warner Elliot Loop as the original Township. Plant your family roots in this outstanding and extremely clean neighborhood.
You will be delighted with the comfortable, open living area and plenty of natural lighting. This 4 bedroom home features updated flooring, an upgraded fireplace mantel, and upgraded bathrooms. Envision wonderful family meals being cooked in the large kitchen with lots of counter space and cabinets.
Newer dual pane Energy Star™ windows and extra installation in the attic make this Ahwatukee home energy efficient. You will love the two sets of French doors. More reasons this single family home is desirable above many 4 bedroom homes in Ahwatukee 85044.
Large backyard with lawn, rose garden, mature citrus trees, other fruit trees, grape vines, artichokes, asparagus, and an inviting vegetable garden.
4301 E. Ponca St, Phoenix, AZ 85044
$235,000
1,670 square feet built in 1979
4 bedrooms, 2 bathrooms, 2 car garage with built-in cabinets
Updated flooring, fire mantel, bathrooms
Two sets of French doors
Dual pane Energy Star™ windows
AMAZING Ahwatukee location
Sample Pictures:
From Wikipedia:
Ahwatukee is a triangular shaped urban village of the City of Phoenix, Arizona bordered on the north by South Mountain Park and Guadalupe Road, on the east by Interstate 10 and the cities of Chandler, Guadalupe, and Tempe, and on the south and west by the Gila River Indian Community. It is the southernmost of the city's 15 urban villages.
As of 2010, the 35.8 square-mile (92.7 km²) neighborhood has a population of 77,249. Although annexed by the city of Phoenix between 1982 and 1987, before substantial residential growth, many of Ahwatukee's residents do not strongly associate their region with the rest of the city, due in part to its geographic isolation (South Mountain and South Mountain Park separate Ahwatukee from the other 14 urban villages of Phoenix, which lie to the north).
Less than 1 mile from Ahwatukee Custom Estates:


Give us a call today to schedule a private tour of this wonderful family home. Call Ron Wilczek or Kristina Wilczek at 480-445-9480.

4 bedroom homes in Ahwatukee 85044
Interested in reports on the Phoenix real estate market?
Have you considered buying a home in Tempe?