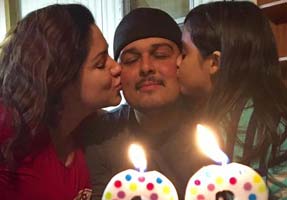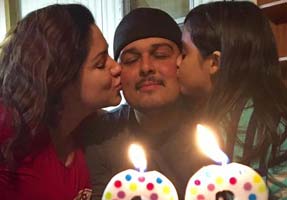 We can't say enough good things about Ron and Kristina Wilczek in our Phoenix Realtor review! They are just the best realtors in Phoenix. They did a fantastic job selling our house! We were first time sellers and they helped tremendously with the entire process. We were under contract in our first week on the market.
They always answered all of our questions and answered every call or email, no matter what time of day or night. They're extremely detailed and patient, always honest and straightforward. They were always in touch with us, and on top of all this, they are such kind souls. We really can't imagine getting any better service than this. Needless to say We highly recommend Ron & Kristina and will let everyone to know use their services when they need to sell or buy their home. Thank you guys so much for everything!
Alma Rios and Arturo Saenz
Phoenix, AZ
June 2014
Addition to Phoenix Realtor Review
Well, true to our word we used Ron and Kristina when it was time to buy our next home. Our experience was every bit as good with them. They really know their business and are just as good on the buying side. They went above and beyond helping us handle all the details and get a good deal on our dream house. Thank you so much! We are sooooo happy!!
Alma Rios and Arturo Saenz
Phoenix, AZ
February 2015
---
Thank you, Alma and Arturo! We considered it an honor to help you accomplish your goals. We love your family.
---
Looking to buy a home in the Phoenix area? Search the Phoenix MLS with Metro Phoenix Realtors, Ron and Kristina Wilczek.
---
Metro Phoenix Realtors You Can Trust
Looking for Metro Phoenix Realtors you can trust? We've successfully completed over 300 real estate transactions for everybody from first-time homebuyers through experienced investors. Don't rely on just one Phoenix Realtor review. See our many very positive reviews here:
We can help you buy or sell single family homes, townhomes, condominiums, patio homes, and multi-family units. Call us today at 480-445-9480 and we can start your journey together.