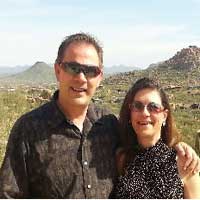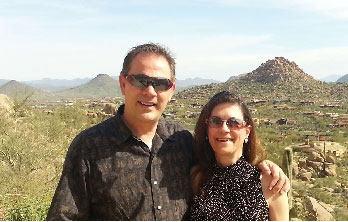 We started looking at the Phoenix area from out of state several years ago. We found Metro Phoenix Realtors Ron and Kristina's website and used it to research the market here. Their website was great: very easy to customize to our search needs. Based on this we decided that Ron and Kristina deserved a chance at our business when the time to take action finally arrived.
During our initial property viewings we noticed that they did not try to rush the home buying process and push us into a property. Instead they observed our reactions and comments then provided useful direction and information to help guide us to the property of our dreams, which we now own.
They have a great depth of knowledge of the Metro Phoenix Area and real estate market as well as sharp negotiating skills. We felt that Metro Phoenix Realtors Ron and Kristina put our best interest ahead of their commission check. We highly recommend them.
---
Thank you, Mark and Mishka! We considered it an honor to help you find your place in the world.  Fountain Hills is a wonderful place to live, especially with your spectacular mountain views. Mark, thank you for the Bose© baseball cap!
---
Looking to buy a home in the Phoenix area? Search the Phoenix MLS with Metro Phoenix Realtors, Ron and Kristina Wilczek.
---
Metro Phoenix Realtors You Can Trust
Looking for Metro Phoenix Realtors you can trust? We've successfully completed over 300 real estate transactions for everybody from first-time homebuyers through experienced investors. See our many very positive reviews here:
We can help you buy or sell single family homes, townhomes, condominiums, patio homes, and multi-family units. Call us today at 480-445-9480 and we can start your journey together.